Learn CPR – You Could Save a Life
Everyone in Queensland who has a pool, or is selling or leasing a property with a pool, is required to have a compliant CPR Pool Safety Sign by law.
The sign is designed to provide you with a simple step by step guide to put into place should you come across an unfortunate situation, such as where you find someone unconscious in your swimming pool.
The CPR sign must:
Show how to perform CPR in line with the technique outlined in the Australian Resuscitation Council 'Basic Life Support' chart DRS ABCD
.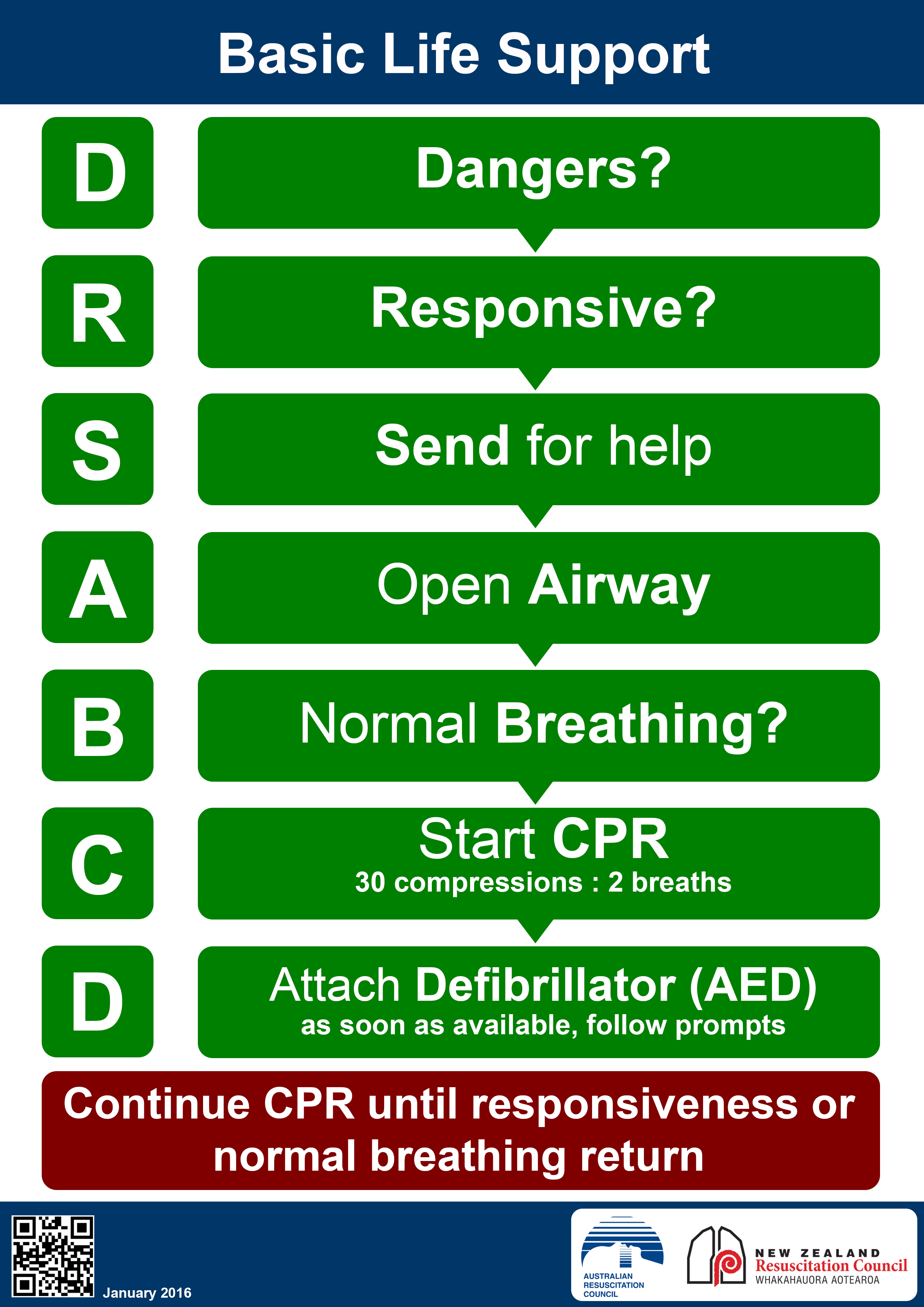 be attached to the safety barrier of the pool or displayed near the pool, so that the sign is conspicuous and easily visible to a person near the pool

be at least 300mm by 300mm in size

be made of durable and weatherproof material, and

include a prominent statement explaining how to act in an emergency (for example, call Triple Zero, stay with the injured person, provide first aid)
Become an everyday Hero - Learn CPR
Whilst we hope you never have to experience an emergency situation happening on your watch sadly some of you may.
This is why we recommend all pool owners or pool users make themselves fully aware of what the DRS ABCD step by step process entails, so when it comes to being in a real life emergency situation you can utilise the sign more as a prompt to support your prior learned knowledge rather than it being the only source of knowledge that you have.
For this we recommend taking a minimum of a CPR course with a registered training organisation to provide you with some practical learning as well as the theoretical component to give your unconscious victim the best chance of survival.
Where can I find a CPR course?
For CPR courses in your area the government has provided a website that you can use to search for registered training providers.
To search go to: myskills.gov.au
Once there, search the course code: HLTAID001 Provide cardiopulmonary resuscitation. You can then simply enter your post code and how far you want to travel to the course and then start the search.
A registered CPR trainer will run through the DRS ABCD action plan as part of your learning.
I'm unable to attend a CPR course, is there anywhere else I can learn?
We appreciate that not everyone is able to attend a CPR course; this does not mean there aren't other options of free learning available. Access to the recommended and detailed DRS ABCD process is available through the Australian Resuscitation Council (ARC) website.
To access this information go to: The ARC Guidelines
We hope this information assists you with becoming more informed and prepared. If you do the study now you could potentially save a life in the future. Take the first step in becoming an everyday hero.
Important: If your safety sign is looking a bit on the shabby side and no longer able to be read, as part of your pool compliance, it will need to be replaced.
We can help you with supplying that replacement. Contact us here.